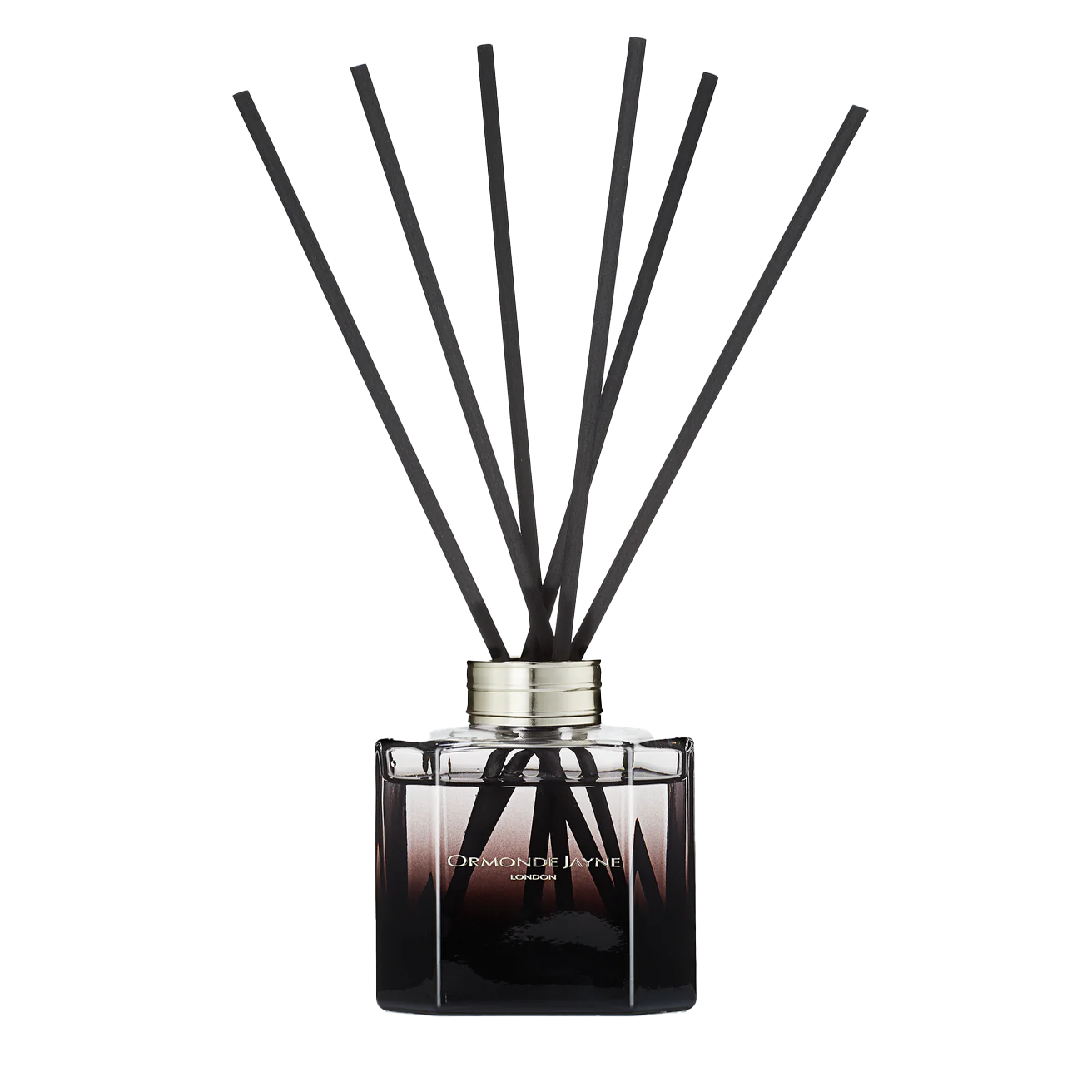 Ormonde Reed Diffuser
An unconventional woody diffuser. Black hemlock, cardamom and cedar wood. Perfectly welcoming and giving the feeling of home sweet home. Light in the hallway or entrance to a room. Hemlock and cedar wood for sheer smoky earthiness.
For constant fragrance, turn the reeds once a week, and if you are having guests over, turn the reeds 1 hour before arrival for maximum impact. Use 9 reeds for an optimum yield, however, 12 are included to strengthen projection depending on the size of the space you are intending to scent. Generally lasts between 4-5 months.
Cardamom, Coriander, Grass Oil, Black Hemlock, Violet, Jasmine, Vetiver, Cedar, Amber, Sandalwood
(1-(02)275,6,7,8-octahydro-23 8-tetramenel-2-naphthalenyl), Ethanone, Benzyl Salicy Ate Ethanol, Linalool), Eucalyptol, Eugenol, Hexyl Salicylate, Linalyl Acetate, Alpha-methyl-1,3-benzodioxole-5-propionaldehyde, Alpha-pinene,, Beta-caryophyllene, Beta-pinene, D-limonene