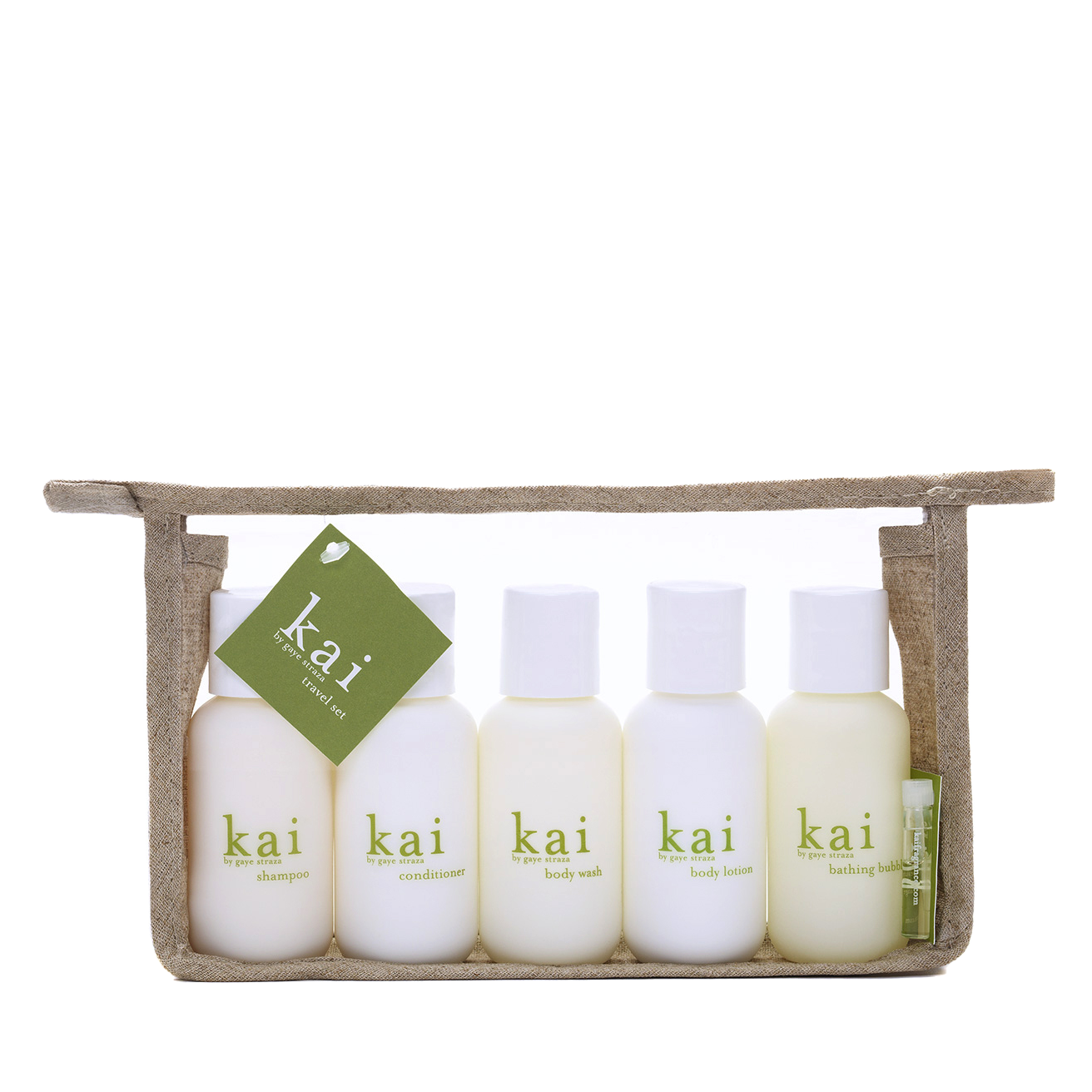 It's just not a vacation without Kai. This natural hemp bag contains five TSA-friendly travel necessities, all fragranced with Kai's gorgeous gardenia scent. Set includes shampoo, conditioner, body wash, body lotion, bathing bubbles, and a 1 mL Kai perfume oil sample.
Pikake, Plumeria, Tuberose, Gardenia
Paraben, Sulfate, Phthalate, Phosphate & Gluten Free. Cruelty Free. Vegan.