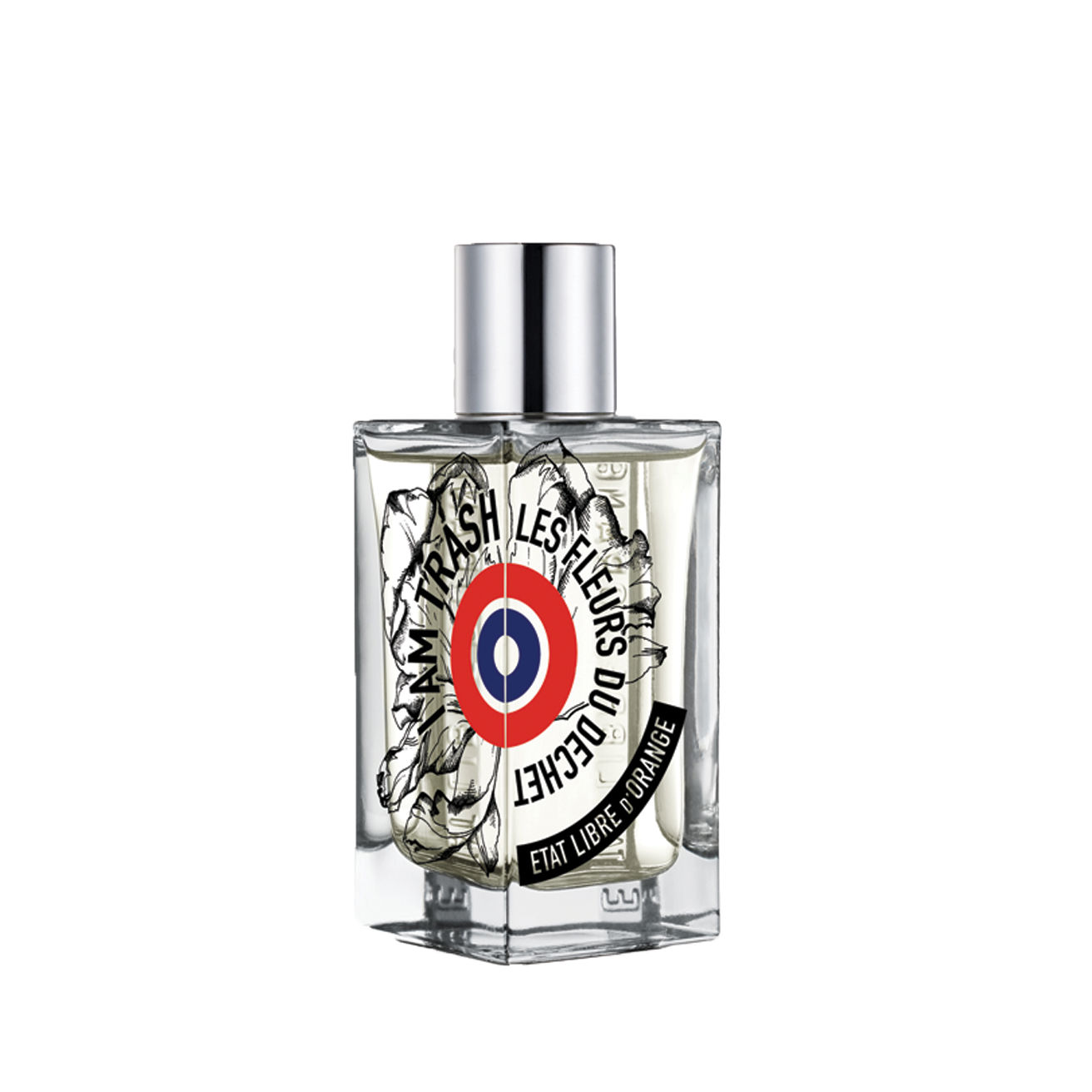 I Am Trash
Okay, let's just get this out of the way: I Am Trash does not smell like trash. In fact, it smells gorgeous: a warm, tangy fruit salad of strawberries and citrus slices, without a hint of rot or decay. So what makes I Am Trash so trashy?
Givaudan, the world's largest fragrance manufacturer, recently perfected a new extraction process called "upcycling." A second extraction is performed on materials that have already undergone their usual extraction process, creating new, usable components out of scraps and dregs.
To Etat Libre d'Orange, these "upcycled" materials perfectly embody how much value trash can still have. (After all, 68% of the food Americans throw away is still safe to eat.) I Am Trash contains 3 upcycled extracts: apple, rose, and cedar. It also incorporates 3 synthetic materials (Iso-E Super, Sandalore, and Akigalawood) used as eco-friendlier substitutes for natural materials (sandalwood and patchouli, respectively) that have been over-harvested.
Etat Libre d'Orange had one goal for I Am Trash: to prove that a perfume can be environmentally conscious and still smell fantastic. We think that it more than delivers. So go ahead, smell trashy.
Bitter Orange, Apple (Upcycled), Lemon, Green Tangerine, Rose Absolute (Upcycled), Gariguette Strawberry, Iso-E Super, Cedar (Upcycled), Sandalore (synthetic sandalwood aromachemical), Akigalawood
Alcohol, Fragrance, Aqua, Ethanol, Ethylhexyl Methoxycinnamate, Butyl Methoxydibenzoylmethane, Ethylhexyl Salicylate, D-limonene, Citronellol, Citral, Geraniol, Linalool, Benzyl Benzoate