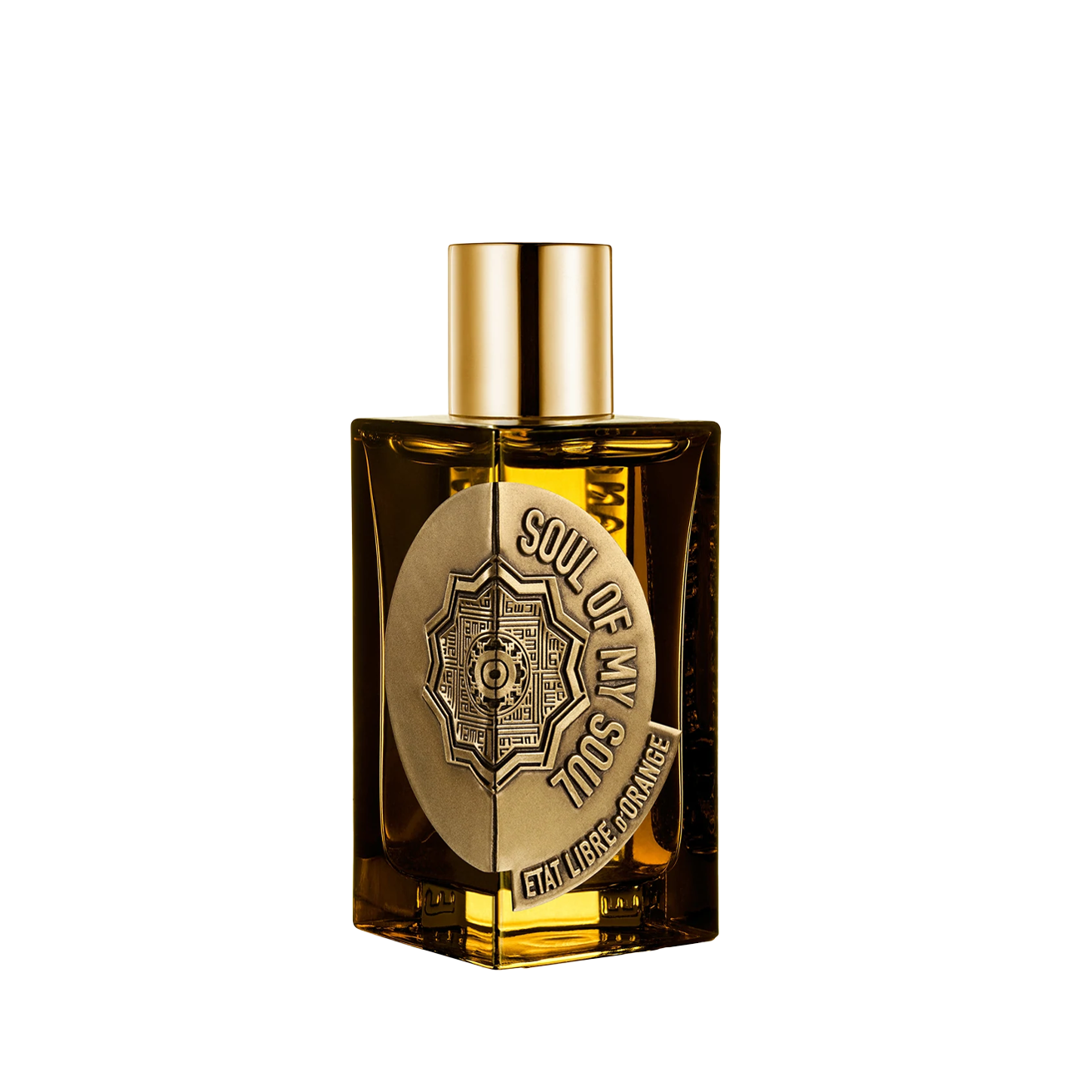 Soul of My Soul
In One Thousand and One Nights, there is this wonderful expression for addressing a loved one: to say "soul of my soul," signifying the emptiness of living without one's love.

I remember Aladdin's warm voice - crackling out of a record player on a 45 rpm - speaking to Badroulboudour. He calls her "my princess, soul of my soul." I was 7 years old at the time, and I asked my mother for the meaning of soul.

She replied, "There is no single definition. It is an invisible presence that links us to the divine, a little like the Vanilla trail of the perfume that you want to follow. The soul travels to infinity in space and time and connects us to the whole. It is a fragment of that which is beautiful and perfect in each of us, that returns us to heaven and remains on earth when we disappear. Perfume continues the presence of this fragment, and the soul proceeds in the same way."

A few years later, through the sustained reading of One Thousand and One Nights, I learned that the relationship to the body is nothing without a relationship to the soul, though for some, sensuality seemed to be an excellent substitute for the soul. To embrace each other could be an innovative way of instilling in each other a drop of the white and cosmic soul that flowed into the primordial ocean before the world came into being.

We have here a perfume that speaks of the fire-god of Persia and the gods of India, the worship of offerings, Mesopotamia, milk and clarified butter to honor the gods. And to remember, by a wake in the air, the foaming whiteness of the soul that comes from everything. Here, perfume is soul, soul is perfume. A creamy explosion, where musk intermingles with iris butter and transmits the powerful balm of vanilla, followed by the friction of Tonka against benzoin.

By the musk I remain.
Bergamot, Incense Essence, Pink Peppercorn, Iris Butter, Suede Accord, Sandalwood Essence, Georgy Wood Accord, Vanilla Absolute
Alcohol Denat., Parfum (Fragrance), Aqua (Water), Limonene, Linalool, Coumarin, Citronellol, Alpha-isomethyl Ionone, Geraniol, Isoeugenol, Citral, Eugenol, Benzyl Benzoate, Farnesol